1/8 Pre-Cut Brute Clear Body: E-REVO 2.0

1/8 Pre-Cut Brute Clear Body: E-REVO 2.0
Product Details
Key Features
Fits Unique Shape of E-REVO® 2.0 Chassis Including Inner Cage
Brute Styling is Tough and Modern
Pre-Cut Body for E-REVO® 2.0
Made with Crystal Clear Polycarbonate
Paint-then-peel Overspray Film Built-in
In The Box
(1) Pre-Cut Brute Clear Body for E-REVO® 2.0
(1) Window Masks
(1) Detailed Decal Sheets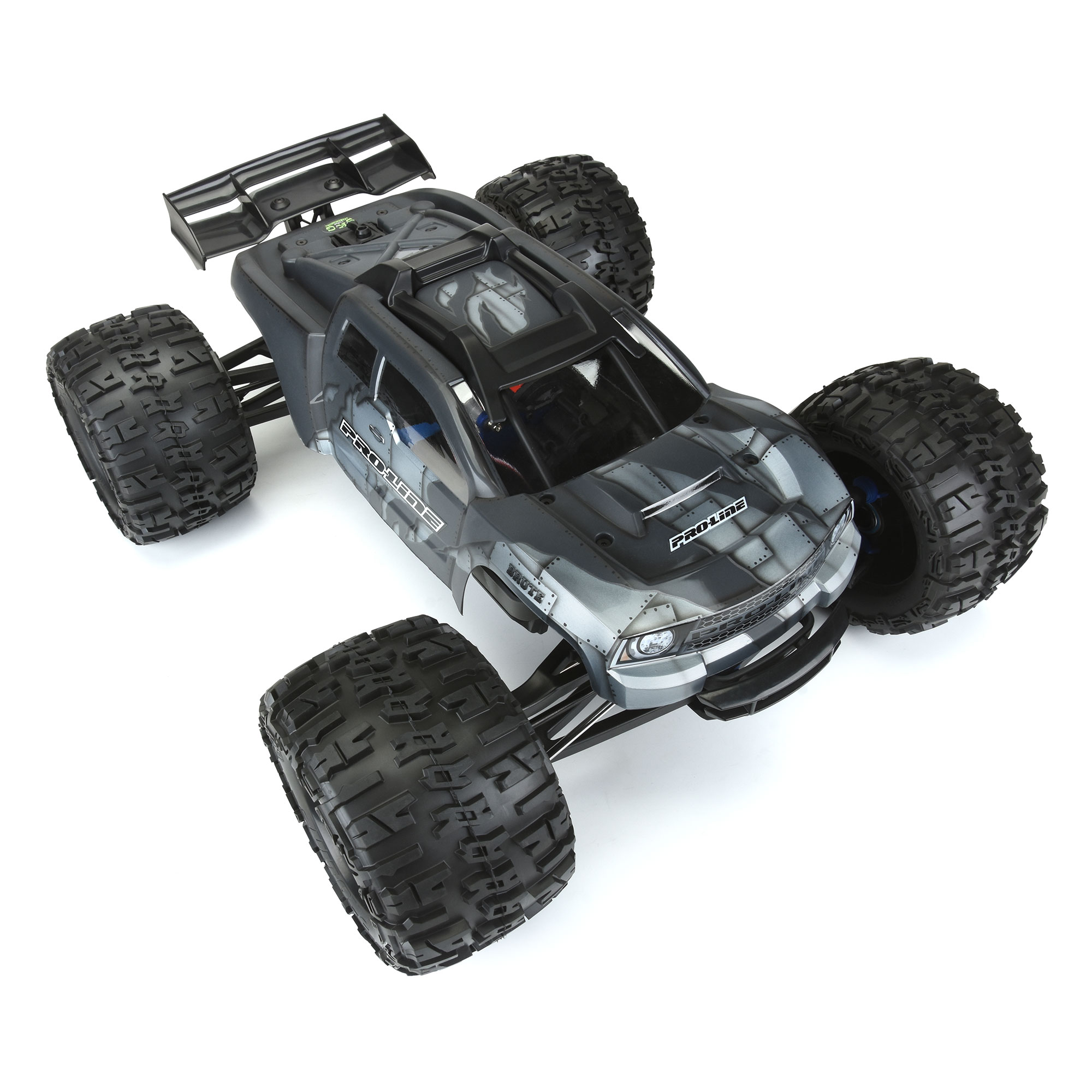 Overview
The Brute is Pro-Line's take on a modern truck and features a bold grill with eye-pleasing body lines sure to turn heads at your local bash spot. This body has been specifically designed to fit the unique shape of the E-REVO® 2.0 including the stock inner cage, latch system and roof skid plate while allowing you to add a custom paint job to your truck! Window masks, detailed decal sheet and paint then peel over-spray film are all included. Get your Pre-Cut Brute body for E-REVO® 2.0 now!
Don't forget to submit your finished Pro-Line body to Reader's Rides when you are done. Who knows, you could get your ride posted on the blog and you could even win a prize!
This is sold as a clear and unpainted body. Image of the painted body is only to display details. No vehicle chassis is included with this product.
PRO353017 | Pre-Cut Brute Clear Body for E-REVO® 2.0
E-REVO® is a registered trademark of Traxxas® L.P.
Features
Brute Styling is Tough and Modern
Fits Unique Shape of E-REVO® 2.0 Chassis Including Inner Cage
Paintable Pre-Cut Body for E-REVO® 2.0!
Paint-then-peel Overspray Film Built-in
Made with Crystal Clear Polycarbonate
Made in the USA, since 1982
Four Steps to Bash Ready
Clean Body and apply included window mask
Paint then peel the over-spray film off
Sticker your body (decal sheet included)
Mount your new body onto your Monster Truck
Fits
Specs
Product Specifications
| | |
| --- | --- |
| Material | Polycarbonate |
| Color | Clear |
| Scale | 1/8 |
| Vehicle Type | Monster Truck |