1/10 Interco Spr Swmpr XL G8 F/R 1.9" MTD 12mm Blk/Slvr Impulse (2)

1/10 Interco Spr Swmpr XL G8 F/R 1.9" MTD 12mm Blk/Slvr Impulse (2)
Earn
points on this item
ⓘ
Product Details
Key Features
Interco® TSL SX Super Swamper® Replica Design
XL Size to Tackle Tougher Terrain and more Obstacles
Maximum Ground Clearance and Unmatched Crawling Performance
Popular Impulse Black/Silver Wheel Style
Molded in Bead-loc Ring and Lug Nuts for a Scale Look
In The Box
(2) Interco® TSL SX Super Swamper® XL 1.9" G8 Rock Terrain Truck Tires Mounted on Impulse Black/Silver Internal Bead-Loc 12mm Wheels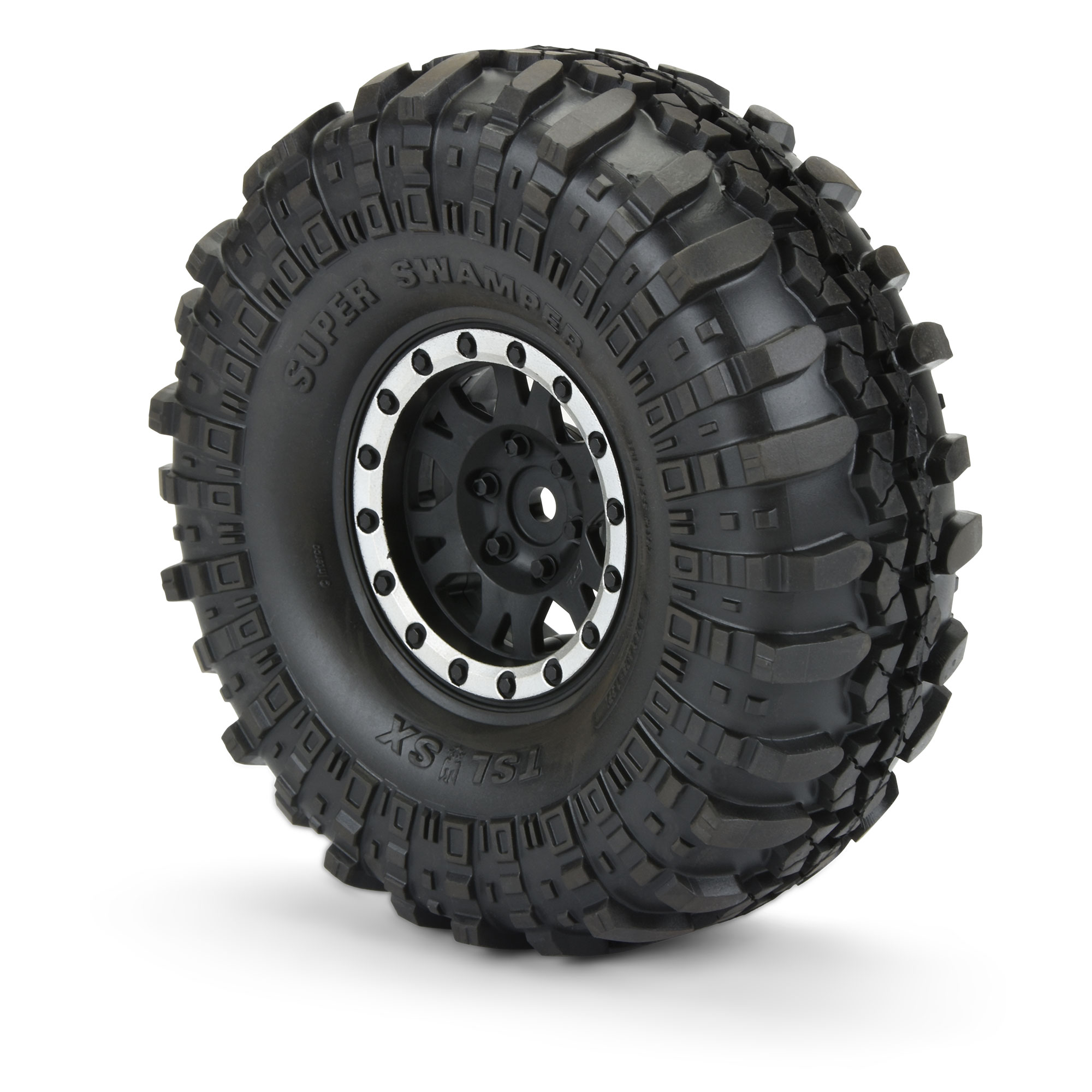 Overview
This is a Pre-mounted pair of 1.9" Super Swamper® XL Tires for Rock Crawling. Under official license from Interco® Tire Corporation, Pro-Line is proud to announce the 1.9" TSL SX Super Swamper® XL in the legendary G8 compound now available mounted on Impulse Black/Silver internal Bead-Loc wheels. With " almost scale" not being acceptable and access to Interco's design data, Pro-Line's engineering staff has reproduced the Super Swamper® in a scale configuration matched by none. The 1.9" XL is perfect for scale crawlers that want maximum ground clearance and unmatched rock crawling performance.
The Interco® 1.9" Interco TSL SX Super Swamper® XL tire comes conveniently pre-mounted to Pro-Line's Impulse Black/Silver Plastic 1.9" wheels that are Proudly Made in the USA! These all-new Impulse wheels are designed to not only look scale but to be super easy to use by only requiring 6 screws per wheel for mounting tires. The unique 3-piece plastic wheel design bolts together in the back and locks on to Pro-Line's incredible list of 1.9" Crawling Tires. The XL 1.9" Super Swamper® mounted on Impulse Black/Silver wheels is the new must have Rock Crawling tire! Get yours today!
"The tires grip everything, clean out extremely well, and offer fantastic ground clearance. They are (IMO) second to none in the scale looks department and give any vehicle the look of a Top Truck Challenge performer. I highly recommend them."
- Big Squid RC
Lab Certified Select Compounds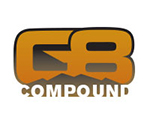 Specifically Designed for General Rock Crawling
Great Grip on a Variety of Surfaces
Ultra-long-lasting Rock Crawling Performance
Use for Warmer Temperatures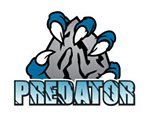 Specifically Designed for High Performance Rock Crawling
Provides Maximum Grip on Low Grip and Wet Surfaces
Super Soft Material Conforms to Any Surface
Use for Cooler Temperatures
Please note: All tires & wheels are sold in pairs, unless otherwise noted
PRO119713 | Interco® TSL SX Super Swamper® XL 1.9" G8 Tires Mounted on Impulse Black/Silver Plastic Internal Bead-Loc Wheels (2) for Rock Crawler Front or Rear
Features
TIRE FEATURES
Interco® TSL SX Super Swamper® Replica Design
XL Size to Tackle Tougher Terrain and more Obstacles
Made in the Legendary G8 Rock Crawling Compound
Maximum Ground Clearance and Unmatched Crawling Performance
Foam Included
Made in the USA, since 1982
WHEEL FEATURES
Popular Impulse Black/Silver Wheel Style
Blacked out Wheel with Silver Painted Faux Rings
12mm Hex
3-piece Plastic Wheel Design
Molded in Bead-loc Ring and Lug Nuts for a Scale Look
Wheel Made from high-strength, durable DuPont Nylon
Fits
1:10 Scale Crawlers Front or Rear

Interco® Tire Corporation & trademarks used under license to Pro-Line.
Product Specifications
| | |
| --- | --- |
| Wheel Type | Impulse |
| Compound / Hardness | Soft Rock |
| Color | Silver |
| Scale | 1/10 |
| Insert Material | Open Cell |
| Product Height | 4.75" (121 mm) |
| Quantity Option | 2 in a package |
| Tire Compound | G8 (Soft) |
| Wheel Hex Size | 12mm |
| Tire Tread | Super Swamper |
| Vehicle Type | Rock Crawler |
| Inner Tire / Outer Wheel Diameter | 1.9 in |
| Product Width | 1.75" (44 mm) |
| Package Type | Pre-Mounted |
| Tire Type | Rock Crawling |
| Track Surface | Rock Crawling |
| Wheel Position | Front/Rear |