1/10 Class 0 Interco Super Swmper Predator F/R 1.55" Crwlr Tires (2)

1/10 Class 0 Interco Super Swmper Predator F/R 1.55" Crwlr Tires (2)
Earn
points on this item
ⓘ
Product Details
Key Features
Interco® Super Swamper® TSL SX Replica Design
Fits Ultra-scale 1.55" Size Wheels
Class 0 Tire Size: 3.85" Tall by 1.45" Wide
Incredible Scale Detail Only Matched by the Awesome Performance
Patented Interco® TSL (three-stage lug) Tread Design
In The Box
(2) Class 0 Interco® Super Swamper® TSL SX 1.55" Tires
(2) Foam Inserts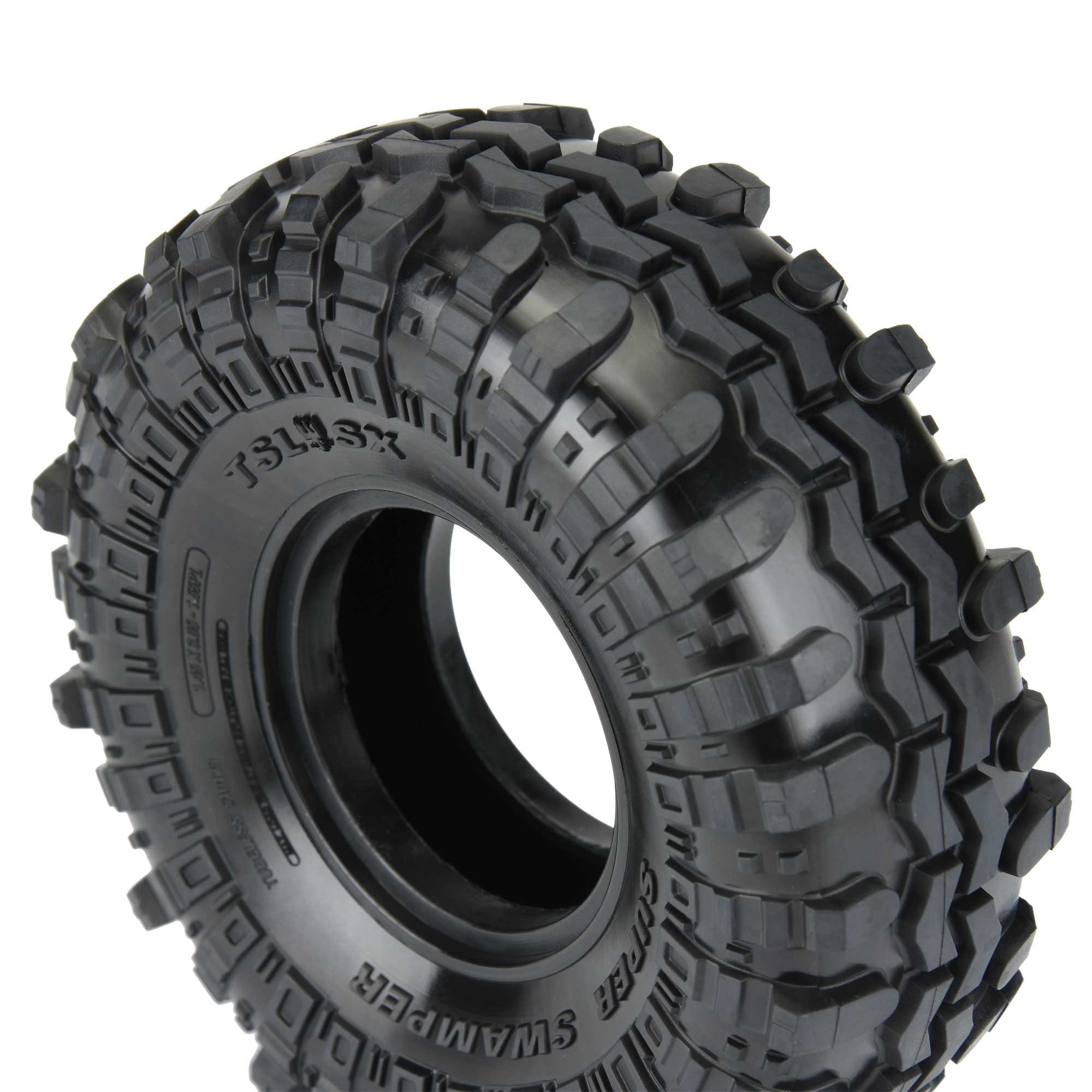 Overview
This is a pair of Interco® Super Swamper® TSL SX 1.55" Crawler Tires. Under official license from Interco® Tire Corporation, Pro-Line is proud to announce our first ever tire for 1.55" size wheels: the legendary Super Swamper® TSL SX! With "almost scale" not being acceptable and access to Interco's design data, Pro-Line's engineering staff has reproduced the original Super Swamper® in a scale configuration matched by none. The 3.85" tall by 1.45" wide Class 0 tire is perfect for those ultra-scale 1.55" wheel rigs begging for matching scale tires combined with unmatched rock crawling performance.
The full-size Super Swamper® TSL SX features the ultimate tire tread design by pairing the distinctive chevron tread pattern with the famous, trademarked, and patented Interco® TSL (three-stage lug) tread design. TSL is a lug pattern with short, intermediate, and long lugs that are each uniquely arranged, proportioned and spaced which allow them to bite quickly and self-clean rapidly. Each of these details has been faithfully recreated in Class 0 size to fit your 1.55" wheel. Just like the full-size Interco® Super Swamper® TSL SX tires, Pro-Line tires are proudly Made in the USA!
Lab Certified Select Compounds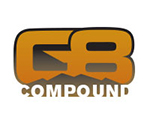 Specifically Designed for General Rock Crawling
Great Grip on a Variety of Surfaces
Ultra-long-lasting Rock Crawling Performance
Use for Warmer Temperatures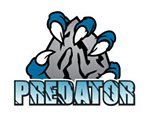 Specifically Designed for High Performance Rock Crawling
Provides Maximum Grip on Low Grip and Wet Surfaces
Super Soft Material Conforms to Any Surface
Use for Cooler Temperatures
Please note: All tires & wheels are sold in pairs, unless otherwise noted
PRO1017903 | Class 0 Interco® Super Swamper® TSL SX 1.55" Predator (Super Soft) Rock Terrain Truck Tires (2) for Front or Rear


Features
Interco® Super Swamper® TSL SX Replica Design
Fits Ultra-scale 1.55" Size Wheels
Class 0 Tire Size: 3.85" Tall by 1.45" Wide
Incredible Scale Detail Only Matched by the Awesome Performance
Patented Interco® TSL (three-stage lug) Tread Design
Foam Inserts Included
Made in the USA, since 1982
Fits
1.55" Rock Crawling Front or Rear Wheels

Interco® Tire Corporation & trademarks used under license to Pro-Line.
Product Specifications
| | |
| --- | --- |
| Insert Material | Open Cell |
| Product Height | 3.85" (98 mm) |
| Quantity Option | 2 in a package |
| Tire Compound | Predator (Super Soft) |
| Inner Tire / Outer Wheel Diameter | 1.55 in |
| Product Width | 1.45" (37 mm) |
| Compound / Hardness | Super Soft Rock |
| Scale | 1/10 |
| Tire Tread | Super Swamper |
| Vehicle Type | Rock Crawler |
| Package Type | Tires and Inserts |
| Tire Type | Rock Crawling |
| Track Surface | Rock Crawling |
| Wheel Position | Front/Rear |