1/10 BFG T/A KM3 G8 Front/Rear 1.9" Rock Crawling Tires (2)

1/10 BFG T/A KM3 G8 Front/Rear 1.9" Rock Crawling Tires (2)
Product Details
Key Features
Perfect size at 4.75" tall x 1.77" wide
Tire Detail Skillfully Recreated for Your Scale Crawler
Deep, Self-cleaning Independent Tread Blocks
Aggressive Tread Lugs that Bite onto Loose or Muddy Surfaces
Flex Zones Provide Maximum Grip to Get Over Obstacles
In The Box
(2) BFGoodrich® Mud-Terrain T/A® KM3 1.9" Tires
(2) Foam Inserts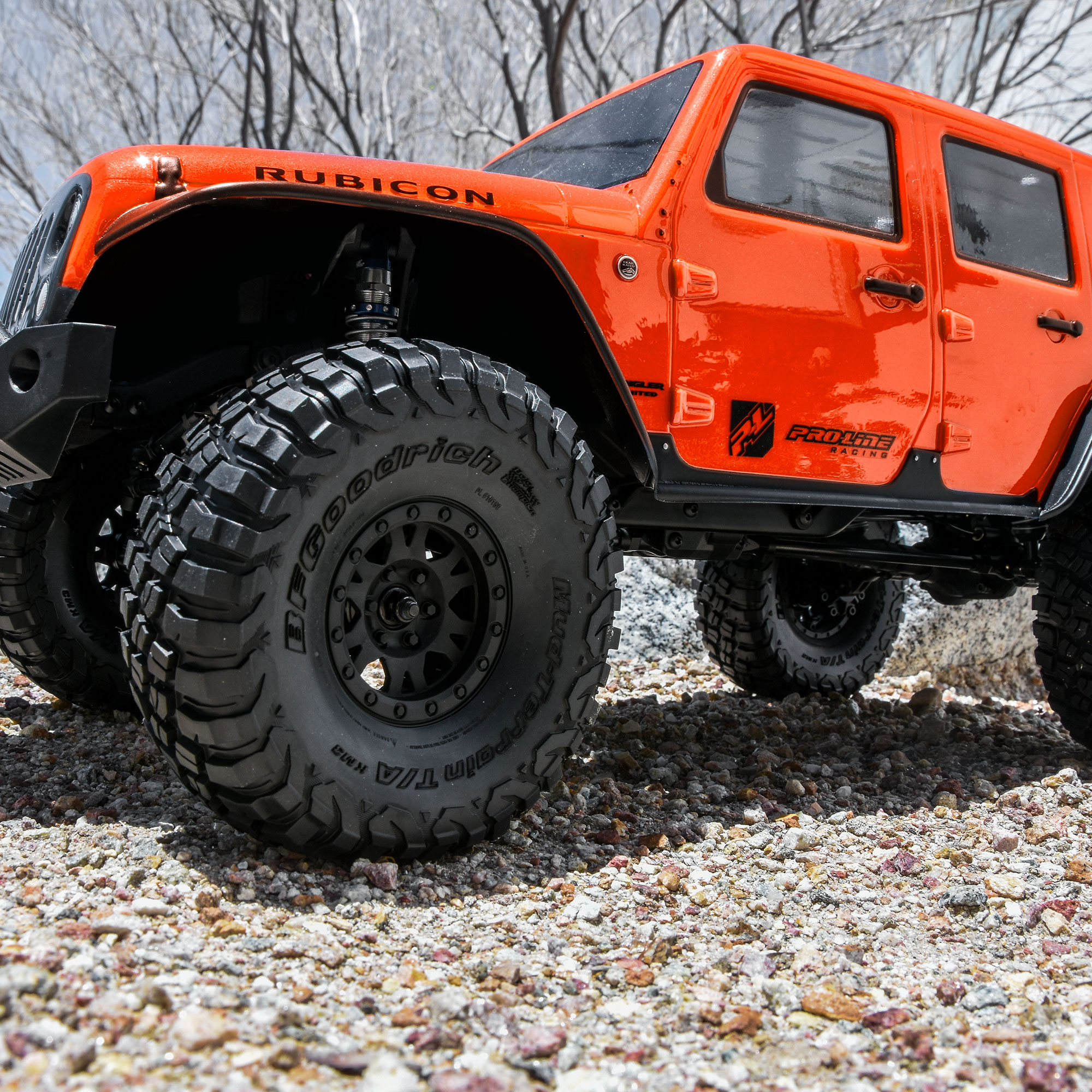 Overview
This is a pair of BFGoodrich® Mud-Terrain T/A® KM3 (Blue Label) 1.9" G8tires. Pro-Line is proud to announce, in cooperation with the leading full-size Off-Road tire manufacturer BFGoodrich®, the co-release of the fully licensed Mud-Terrain T/A® KM3 1.9" tires in the Blue Label G8Compound! Pro-Line was given early access to the design of the just announced full-size BFG Mud-Terrain T/A® KM3 tire and recreated it for the Scale Crawling community in 1.9" size! The Mud-Terrain T/A® KM3 (Key feature: Mud traction 3rd Generation) is BFGoodrich's Off-Road Maximum Traction tire with aggressive tread lugs that bite into loose or muddy surfaces and climb over slippery rocks. Based on the BFGoodrich® Krawler T/A® KX symmetric tread design, the Mud-Terrain T/A® KM3 features deep, self-cleaning independent tread blocks and linear transverse flex zones to provide the grip that you need to get over the toughest obstacles.
Pro-Line's re-creation of the Mud-Terrain KM3 comes in at 4.75" tall x 1.77" wide for the perfect balance of Scale looks and performance! The BFGoodrich® Mud-Terrain T/A® KM3 1.9" tires from Pro-Line are a must have. Set your truck apart from the rest and get yours today!
Just like the full-size BFGoodrich® Mud-Terrain T/A® KM3 tires, Pro-Line tires are proudly Made in the USA!
Lab Certified Select Compounds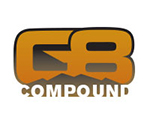 Specifically Designed for General Rock Crawling
Great Grip on a Variety of Surfaces
Ultra-long-lasting Rock Crawling Performance
Use for Warmer Temperatures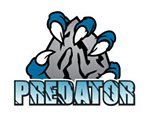 Specifically Designed for High Performance Rock Crawling
Provides Maximum Grip on Low Grip and Wet Surfaces
Super Soft Material Conforms to Any Surface
Use for Cooler Temperatures
Please note: All tires & wheels are sold in pairs, unless otherwise noted
PRO1015014 | BFGoodrich® Mud-Terrain T/A® KM3 (Blue Label) 1.9" G8 Rock Terrain Truck Tires (2) for Front or Rear


Features
Perfect size at 4.75" tall x 1.77" Wide
Tire Detail Skillfully Recreated for Your Scale Crawler
3rd Generation Mud Traction Technology
Deep, Self-cleaning Independent Tread Blocks
Aggressive Tread Lugs that Bite into Loose or Muddy Surfaces
Flex Zones Provide Maximum Grip to Get Over Obstacles
Made in Pro-Line's Legendary G8 Material
Fits Pro-Lin's Wide Array of 1.9" Wheels
Made in the USA, since 1982
Fits
1.9" Rock Crawling Front or Rear Wheels

BFGoodrich® and all associated names and trademarks used with permission under license by Pro-Line. © 2023 MNAI. All Rights Reserved.
Product Specifications
| | |
| --- | --- |
| Tire Tread | Mud Terrain T/A KM3 |
| Vehicle Type | Rock Crawler |
| Package Type | Tires and Inserts |
| Tire Type | Rock Crawling |
| Track Surface | Rock Crawling |
| Wheel Position | Front/Rear |
| Insert Material | Open Cell |
| Product Height | 4.75" (121 mm) |
| Quantity Option | 2 in a package |
| Tire Compound | G8 (Soft) |
| Front or Rear | Front and Rear |
| Inner Tire / Outer Wheel Diameter | 1.9 in |
| Product Width | 1.77" (45 mm) |
| Compound / Hardness | Soft Rock |
| Scale | 1/10 |